DIRECTOR OF OPERATIONS
2019
–

ABOUT
–
A Director of Operations with impeccable record creating visible impact and bottom line improvement for the Creative Service industry's most awarded companies. Cindy Bohm brings a critical and intrinsic understanding of the field creating results that surface change, profitability and progress where creative people need to operate in high functioning business environments.
An initial career in print production, learning craft and business negotiation at global vendor level, lead to highly regarded roles as Producer and Director of Print Production at world class advertising agencies BBH, Hill Holiday, TBWA Chiat, Lloyd&co. and Lipman. Adding professional Project Management certification to the resume in 2011, opportunities in Strategic Operations and company management opened up, creating roles as Director of Project Management at Saatchi & Saatchi, NY and Grupo Gallegos, LA.
A native New Yorker, Cindy now lives in Marina Del Rey, Los Angeles where she runs Operations for 72andSunny's 30 strong Production Company arm, Hecho Studios, overseeing film, audio, print and creative services through strategic growth, creative recognition and industry flex.
RESEARCH + INVESTMENT Analysis
Acute skill in ROI analysis regarding creative services infrastructure and planning. Regardless of subject or discipline, a proven ability applying principals of research, both tangible and intangible, to determine the ingredients of return on investment to any aspect of the creative services or business planning.
Leadership + MANAGEMENT
A motivational leader with a exemplary record of loyal teams built on progress, education and collectivity. Across both agency and vendor businesses; project management, operations, creative studio and production, the ability to apply emphatic management for structural and efficiency gain is second to none.
Train TO ADVANCE
Intuitive sensitivity spotting potential and leading candidates to their own success, both through own method or theory training or by enabling funding for specific courses. Individual and departmental growth benefits both morale, profit and long term growth through sale of skills and inter-company UX efficiencies.
CREATE inclusive REVOLUTIONS
A critical understanding of the dynamics and politics involved in successfully operationalizing change across and between companies. Ability to listen, filter and align cross departmental needs, following through on individual motivations, identifying stakeholders for change and ensuring political and fundamental success in line with company vision.
NEGOTIATION
A negotiator of exceptional strength, applying logic and statistics as best serve the outcome of intent. Consistently demonstrated improvements in P+L for both external and internal endeavors.
CREATIVE SUPPORTER
Whilst analytical thinking and business acqumin are apparent, a true understanding of creative workflow, sensitivity and mindset are required to build the necessary support and infrastructure within which truly successful creative companies can operate at scale, profit and creative excellence.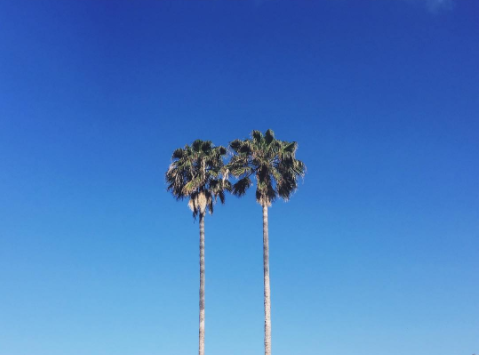 PORTFOLIO
a selection of projects, teams and achievements of note
HIGH end PRINT + Retouching instruction
Highly experienced print producer with years working on the industry's most selective clients (fashion and beauty), training and managing others in the craft to excel both in precision and scale.
Formally Trained in Project Management
Professional certificate in Project Management from NYU SPCS and a licensed SCRUM master, precision focused and formerly educated in PM, but always with a sense of flexibility and focus on the end goal. 
INTER-OFFICE SERVICES EXPANSION
Responsible for on-boarding the NY office of Hecho Studios.  The goal was to ensure interoffice consistency both financially and operationally allowing us to share resources and projects.  
TeAM BUILDING
Create an environment of appreciation and commitment with organized activities such as road tripping into the desert, art gallery days, BBQ's, dinners, awards, Valentines celebrations and more. 
GROUND UP PM OPERATIONS INITIATIVES
Built Project Management dept from ground up creating environment structure for creative to expand and evolve into award winning company, GG doubled their revenue for their largest client JCPenney during tenure here.
NEW BUSINESS OPERATIONS
Project managed the Cadillac pitch that secured BBH the $270 million dollar account. Project managed a $12 million dollar production over the course of six weeks on location in Long Beach, CA. 
CONTACT
Feel free to reach out and connect for a conversation or with an inquiry. I welcome any challenge where I can apply my strengths and continue to learn and grow.
cindybohm9@gmail.com